Five-Star Wedding & Event Catering
The Perfect Menu,
For Your Perfect Day.
St. Louis' Best Catering Company
Championship Catering combines passion for food, integrity, knowledge and experience to deliver a five-star catering experience. Whether we're catering to 10 or 10,000, Championship Catering will make sure your event is affordable, entertaining and memorable!
We Cater St. Louis' Best Venues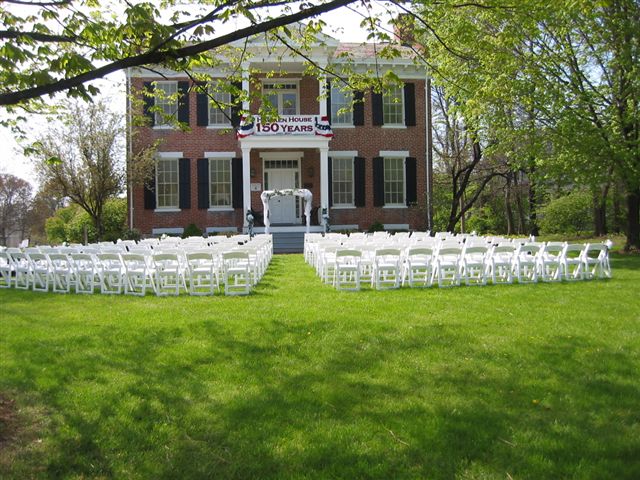 Hearth Room at Hawken House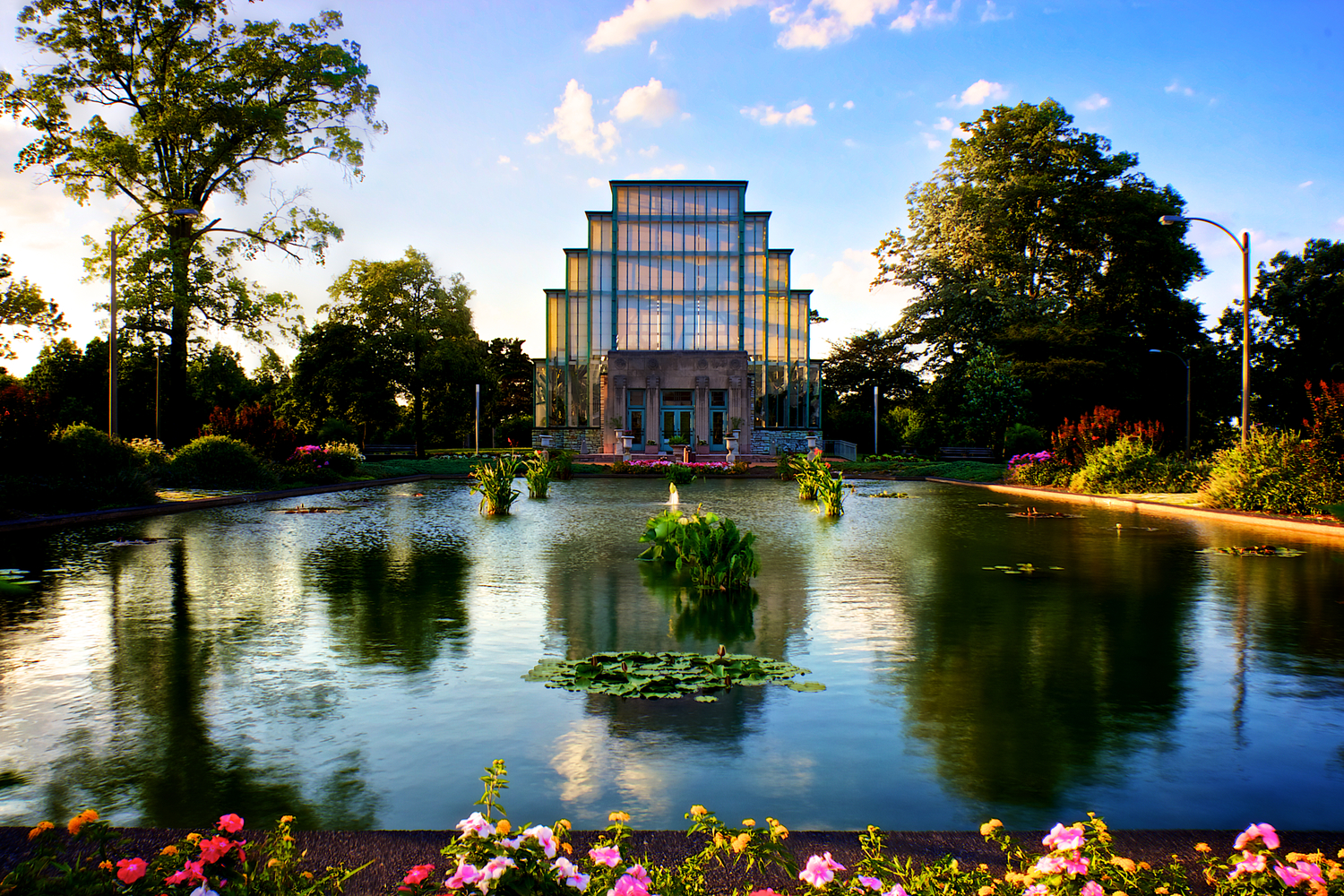 The Jewel Box at Forest Park

We hired Larry and Championship Catering to provide food at a speaking engagement. The food was fantastic, the delivery was on-time, and every detail was taken care of. I couldn't have asked for better service or better experience.

We recently used Championship Catering for a wedding reception and they were amazing! The food was great, everything was timely and the servers were very friendly and attentive. I would definitely recommend Larry and his team!!

Championship catering was a recommended vendor from our venue, and we were so happy with using them for our wedding! Larry was so personal and accommodated all of our wishes for cocktail hour and dinner. His staff working the wedding were wonderful—very friendly and kept the buffet line going smoothly. They even packed up the leftovers and helped with keeping our dessert bar stocked throughout the night, as well. Nothing but good things was said about the food-definitely recommend!

Championship Catering was incredibly easy to work with. We told them generally what we were looking for and they came up with a great menu and made coordination with the venue as simple as it gets. They even made some last minute accommodations for us and made it so simple even though I was stressed about it. They were quick to respond and everyone I spoke with there was very kind! It was an incredibly easy process and I would definitely recommend!

We used Championship to cater my father in laws 80th birthday party, they were fantastic. Larry, Kelly, and Hannah were so professional, yet friendly and open to anything we needed. Day of the party the chef and his assistant took care of everything, I didn't have to lift a finger. The food was amazing and we had so many compliments on the food!
I would easily recommend them to anyone!

Championship Catering was great to work with for our wedding! We found them through our venue's recommended caterer list. From our initial outreach, Larry and his entire staff were great to work with, they made the entire process easy to work through. He was very accommodating to the requests that we had. During our reception, the waitstaff were very helpful with keeping dinner on time, releasing tables and cleaning up dishes. The food was amazing and we received so many compliments from our guests on how much they enjoyed it.

Larry is AMAZING! Larry and his staff were a god send. From the initial calls, to the tasting, to our wedding, everyone at championship catering was a dream to work with. Not to mention the food was the best food I've ever had. We had Larry come up with food stations and we still have guests talk about how great the food was. Larry staffs his events very well so there is never a gap in service. He also does a fantastic job of staying within a budget- instead of picking things off of the menu and trying to fit our vision, we gave him a number per person and he built a menu based on what we could afford and what we wanted for food. If you're looking for a caterer for ANY event, hire this one!

I cannot say enough good things about Larry and his team! The were professional and we got many, many compliments on the food. They were a joy to work with and made the whole process seamless!

I can't tell you how many compliments we got on our reception, especially the food. We talked to 3 caterers, did tastings with two and decided to go with Chef Larry G. We went with the Champagne Chicken and Beef Peppererloin. They were fantastic! And Larry G was there making sure everything was handled. Actually my husband and I did not even have a chance to eat during the reception so Larry made sure we were set up with "To-Go Boxes" when we left for the hotel. He really did think of everything. And on top of all that he prepared 3 or 4 separate vegetarian meals that he included for free. I also think one of the main reasons we originally choose Larry G was his personality. The other caterers were "How much do you have to spend, here is what you get". Pretty dry. Larry G is a character and his experience really comes through in a fun way. I recommend you do some tastings before settling on a caterer and go with their signature dishes. These are the ones they do best and stake their reputations on. Larry G's beef pepperloin and champagne chicken were the best regardless of price. Good Luck!

Chef Larry G and his staff did a great job for my event. The food, as well as, the presentation of it was excellent!

We have used Championship Catering on both corporate and private occasions. Chef Larry G is very easy to deal with and his recommendations are always right on. The food is outstanding and the service impeccable. Guests ave always been very impressed. By far the best catering company we have ever been involved with.

Thank you so much for everything you did to ensure our day was the very best! We greatly appreciate your time and energy! The food was amazing and we still are getting compliments about how awesome it was! Please thank your staff as well!

Words can't express how thankful we are for all of your amazing help during the wedding! We don't know what we would've done without your guidance, knowledge and helpfulness during the planning process! We are so incredibly happy with the level of service and excellence of the food.

Thank you again for making the Volunteer dinner such a huge success! I have received many wonderful comments about the food and the service. Your staff is truly exceptional and they work very hard. The staff did a marvelous clean up job. Again my personal thanks for making this event one of the best.

Another excellent job! The food was great (lots of compliments) and the staff did a fantastic job. Excellent, thank you! We will recommend you to others. As usual you came thru with a wonderful spread of foods. Thank you again and for a wonderful day of eating!

If you want to impress your staff or customers, Championship Catering's breakfast is the way to go. From egg whites to bacon this was an awesome meal and experience. Fresh fruit, pastries, juice, bread and omelets cooked to order. Larry gave us the best in town.

We wanted to say thank you for the wonderful food. People raved about it and even said it was the best wedding food they've ever had!

I just wanted to stop and say it was a pleasure working with you! The food was absolutely amazing and all of our guests are still talking about how great it was! Thanks for being so flexible with us!!

Larry, we just wanted to send you a quick note to thank you for the extremely generous and delicious sandwiches, veggie tray and dessert tray you provided for our groundbreaking ceremony! The food was absolutely delicious and a big hit! And it was the perfect amount. I really hope to see more bookings in our event space in the coming months. And I think the new menus should capture attention as they really look great. Hope to talk with you soon. Thanks again for your support, Larry!

Larry – As we are sending all of our "thank yous" for wedding gifts, I just had to send you one too. The gift you gave of your talent and service was one of the greatest we received! You and your staff worked your tails off to make sure our reception ran smoothly! And the food was wonderful! We got nothing but compliments! You were such a huge part of our special day and went above and beyond for us. We are forever grateful! THANK YOU!

OMG AMAZING! I had never heard so many people talk about how good the food was at a wedding before. People were literally raving about it for days. Chef Larry is amazing to work with, will do basically anything you need, and goes above and beyond for any special requests or allergies. We did appetizers, a buffet, and late night snack and it was all delicious. Everything was also hot and fresh which was a concern for us having a buffet, but there was nothing to worry about! I feel like I can only use Championship Catering for any future catering needs!