Create-Your-Own Station Buffet Catering in St. Louis
Our Flagship Station Buffets are sure to please! The Stations below are our most popular requests. Or… create your own completely customized to your taste and budget. Pricing varies due to creativity and taste. Please call for customized pricing and options. We are happy to accommodate any guest with special dietary needs.
Cheese and Vegetable Bar with Crackers and Dip
Puff Pastries with Shrimp and Crab
Dollar Roll Sandwiches
Meatballs in a Roasted Pepper BBQ Sauce
Toasted Ravioli
Southwest Chicken Pinwheels
Made-to-order Quesadillas
House Made Corn Chips & Salsa
Spicy Beef & Grilled Chicken
Grated Cheese and Cheddar Cheese Sauce
Lettuce, Tomatoes, Black Olives, Jalapeño Peppers, Onions
Sour Cream
Made-to-order Pastas
Italian Salad
Pasta Con Broccoli
Fettuccine Alfredo
Spaghetti Bolognese
Garlic Bread & Rolls
Caesar Salad
Chicken Piccata
Beef Pepperloin
Rice Pilaf
Balsamic Green Beans
Pasta Con Broccoli
Cheesecake Bar with a variety of Flavors and
Toppings
Assorted Cakes
Petit Fours, Cookies, Brownies
Sundae Bar
Fresh Fruit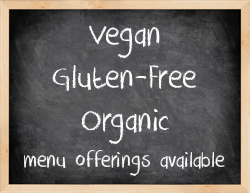 Looking for more options?
We cater to you! Championship Catering can accommodate any food allergies or dietary restrictions – at no extra charge. We can mix and match or customize any menu to fit your event. Contact us today to discuss your ideas!