St. Louis' Best Made-to-Order Specialty Food Bars
Championship Catering offers a full menu of appetizers, salads, soups, chili, entrees, side dishes and dessert. But, if you have something different in mind we will customize any menu to fit your needs!  See our most popular Made-To-Order Food Bars below.
Create your own buffet of Eggs, Bacon, Sausage, Hash Browns, Fresh Fruit, choice of Pancakes, French Toast or Waffles, choice of Breakfast Bread and Juice or Coffee.
Romaine and Lettuce Mix with Chicken, Eggs, Cheeses, Broccoli, Carrots, Celery, Artichokes, Red Onions, Black Olives and Tomatoes. Dressings include 1000 Island, Ranch, Italian and Caesar. Served with Crackers.
Build your own Baked Potatoes with delicious ingredients like Butter, Margarine, Chives, Cheese, Bacon Bits and Sour Cream.
Hot and delicious Omelettes, made to order with the freshest ingredients and pan-fried to perfection.
Eggs – Whole, Whipped, Egg Whites
Cheeses – Cheddar, American, Mozzarella, Mixed Blend
Meats – Bacon, Ham, Sausage, Chicken, Turkey, Crab, Shrimp
Vegetables – Spinach, Tomatoes, Onions, Mushrooms, Green, Red or Yellow Peppers, Black Olives, Jalapeno Peppers, Salsa
Build your own crowd-pleasing food bar!
Soup or Chili
Salad – Lettuce, Cheese, Eggs, Croutons, Red Onions, Broccoli, Bacon Bits, Carrots, Celery, Parmesan Cheese, Sliced Ham or Turkey with your choice of Dressings.
Baked Potatoes – Butter, Margarine, Chives, Cheese, Bacon Bits, Sour Cream.
Build your own gourmet mac and cheese bar filled with Cheeses, Meats, Veggies and Seasonings.
Complete assortment of Breads, Swiss and Cheddar Cheese, Roast Beef, Turkey, Ham, Tomatoes, Pickles, Lettuce, Onions, Mustard, and Mayonnaise. Your choice of freshly, prepared Sandwiches or a tray of sliced Cold Cuts.
Barbeque Pulled Pork and Chicken, served with baked beans and corn on the cob.
Perfect for a crowd or dinner party because it looks impressive and has a little bit of everything.
Cake is great, but nothing tops our Sundae Bar with all the fixings!
Refreshing Frozen Yogurt, your way. You pick the flavors, you pick the toppings!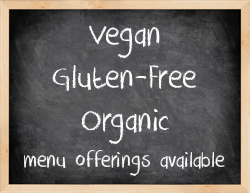 Looking for more options?
We cater to you! Championship Catering can accommodate any food allergies or dietary restrictions – at no extra charge. We can mix and match or customize any menu to fit your event. Contact us today to discuss your ideas!