Egg decorating has been a tradition for thousands of years: Ancient Egyptians, early Christians, Persians and many others were embellishing eggs to celebrate the start of spring long before anyone slipped a hard-boiled egg into a cup of food coloring. Here's a look at the colorful history of eggs, plus some dyeing tips to try at home.
DIY Dyeing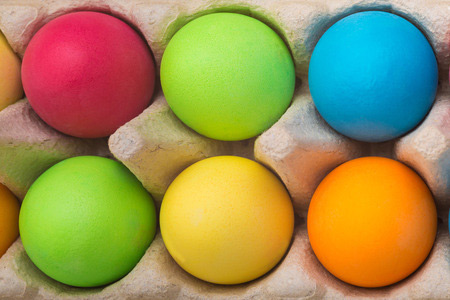 No need for a kit! You probably have everything you need in your pantry. For each color, combine these ingredients, then dip the eggs (the dye will dry slightly lighter than it appears on the wet egg).
½ cup boiling water
1 tablespoon white vinegar
20 drops food coloring
Why Vinegar?
Vinegar makes the solution acidic, helping the due bind to the shells and achieve more vibrancy. Don't add to much vinegar, though, or you could end up with splotchy eggs.
---
International Eggs

GREECE: Red Eggs
Eggs are dyed bright red (to symbolize the Crucifixion), then braided into loaves of sweet bread called tsoureki.
MEXICO: Cascarones
Eggs are hollowed out, dyed, filled with confetti, sealed with tissue paper, then hidden. Once you find the egg, you crack it over someone's head.
UKRAINE: Pysanky
Intricate folk patterns are drawn with melted beeswax on eggs before dyeing.
---
Big Moments in Easter Egg History
1800s
The Pennsylvania Dutch introduce Americans to a fable about a bunny that hides colorful eggs for kids on Easter.
1878
President Rutherford B. Hayes hosts the first official Easter Egg Roll on the White House lawn.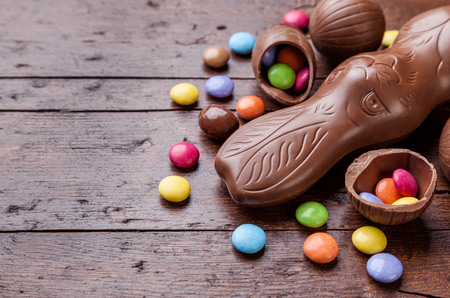 1880
The company now known as PAAS is the first to sell egg-dye tablets. A pack costs five cents.
1896
McCormick advertises its food coloring as egg dye, expanding egg-decorating options.
1954
The National Institute of Rug Cleaning urges housewives to dye eggs in the kitchen to avoid difficult stains.
1978
Inventor Erwin Weder and his son Don patent the hinged plastic egg, to prevent misplaced halves. (The duo would later invent antistatic Easter basket grass.)
1980s
PAAS starts selling decorative wrappers called EggArounds in an effort to make eggs look hand-painted.
1990s
Plastic bunny tongs go on sale as a kid-friendly alternative to wire egg dippers.
2011
Compostable plastic Eco Eggs arrive.
2016
Emoji egg-decorating kits hit shelves. This year, Easter Unlimited joins the craze with its EmojiEggs kit.
Article Courtesy of Food Network Magazine.