Did you know that not all Italian dishes are truly Italian? Learn more about the origins of some of our favorite dishes. And, did you ever wonder what that noodle was called? We have the complete list of who's who with pasta!
Penne alla Vodka – Not So Italian!
The origins of this dish are unclear – some say it was invented in Italy in the 1970s; others say it was first prepared in a New York City restaurant. These days, penne alla vodka is a staple in Italian-American restaurants but it's nearly impossible to find on menus in Italy, as Italians rarely cook with vodka or cream.
Bruschetta – Truly Italian!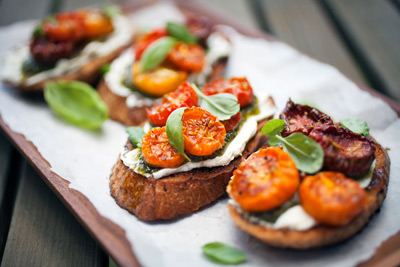 Before it became a beloved appetizer in the United States, bruschetta – toasted bread rubbed with garlic cloves and drizzled with olive oil – was a popular snack for farmers and day laborers in Tuscany, Lazio and Umbria. It was often served right after the olive harvest to show off freshly pressed oil.
Shrimp Scampi – Not So Italian!
Scampi is the Italian word for "langoustines" (small lobster-like crustaceans), which in Italy are often boiled or grilled and dressed with oil and lemon. Italian immigrants couldn't get langoustines in the US, so they used shrimp, then often bulked up the dish with pasta. Its popularity skyrocketed in the 1950s and '60s as Italian-American cuisine became more mainstream for home cooks.
Eggplant Parmesan – Truly Italian!
This dish dates from the 1800s in Naples, the Campanian countryside, Sicily and Calabria (all areas where eggplant is grown). Some experts believe it's named after palmigiana, the Sicilian word for "shutters," because the layered eggplant slices resemble louvered panes. To make it authentic, lightly pan-fry the eggplant – don't bread it – before adding the sauce and cheese.
Veal Parmesan – Not So Italian!
While most Italians will happily layer tomato sauce and cheese over eggplant, they wouldn't do the same with meat such as veal. Veal parmesan is an American adaptation, created when Italian immigrants started swapping in meat for the vegetables they used back home.
Fettuccine Alfredo – Not So Italian!
The name for this dish comes from Alfredo di Lelio, a Roman restaurateur, but the version that most of us know is an American invention. As legend has it, Alfredo's dish was just buttered pasta with parmesan. In 1920, Hollywood super-couple Mary Pickford and Douglas Fairbanks ordered it in Rome and brought the recipe home, where the sauce became gooier and richer.
What's that noodle called?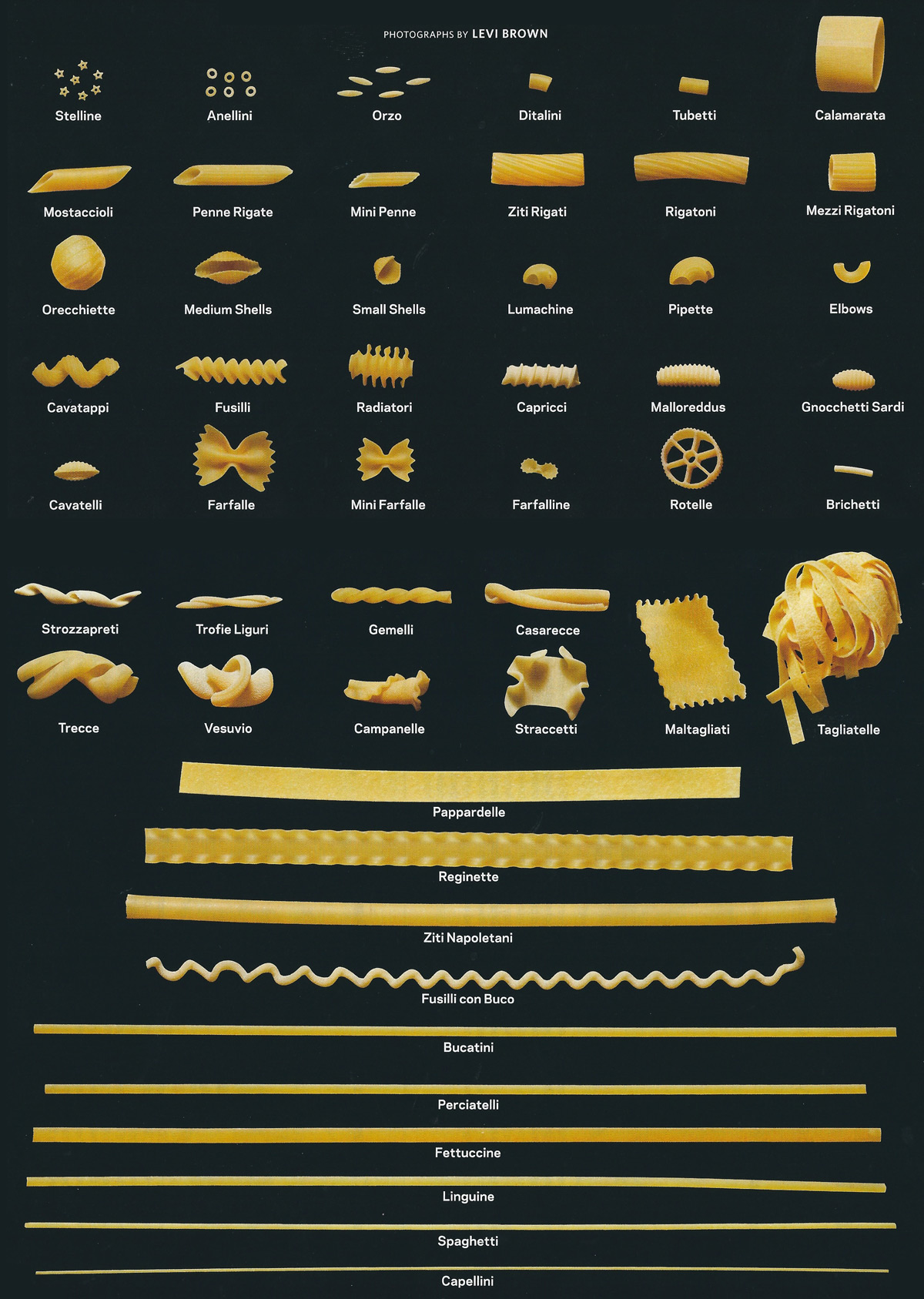 Article Courtesy of Food Network Magazine.