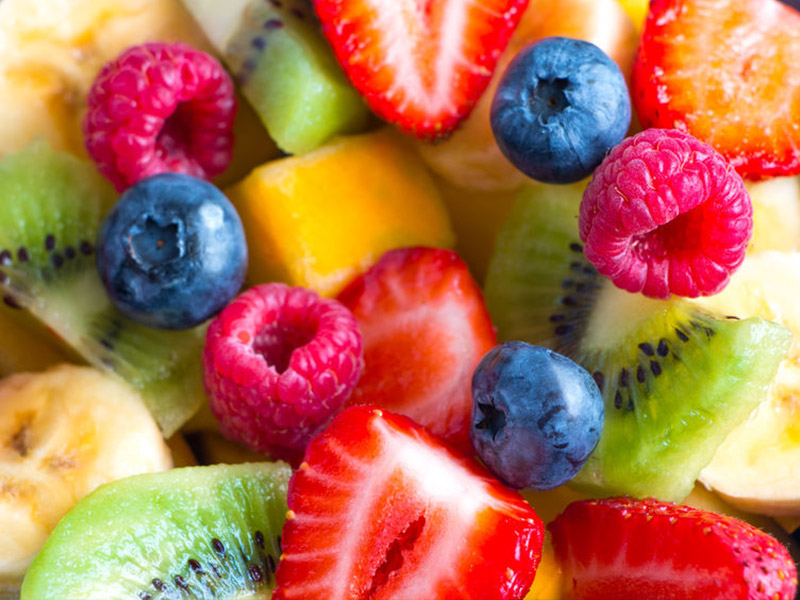 This salad can also be layered with yogurt and granola to make an All-American parfait!  
Ingredients
1 pint strawberries, hulled and quartered
1 pint blueberries
4 bananas, sliced
¼ cup white sugar
2 T lemon juice
Directions
Mix the strawberries, blueberries and bananas in a bowl.
Sprinkle with sugar and lemon juice. Refrigerate until cold and ready to serve.
This salad can also be layered with vanilla yogurt and granola for a delicious All-American way to start your day!
Substitution: Red raspberries can be substituted for the strawberries.