St. Louis Catering Dessert Menu
Championship Catering offers a complete dessert menu to satisfy any sweet tooth.
Create your own dessert buffet of cookies, brownies, fresh fruit or lemon bars.
Create your own dessert buffet of cheese cakes, chocolate/white/carrot layed cakes, german chocolate cakes, fruit torts, assorted petit fours, dessert bars or éclairs.
Cookies
Brownies
Éclairs
Assorted Sheet Cakes
Assorted Layer Cake
Chocolate Lava Cake
German Chocolate Cake
Chocolate Cake
Carrot Cake Lemon Bars
Pecan Pie
Pumpkin Pie
Key Lime Pie
Coconut Cake
Assorted Cobblers
Assorted Petit Fours
Fruit Torts
Sundae Bar
Smoothie Bar
Banana Flambé
Strawberry Jubilee
Fresh Fruit Kabobs with Strawberries in Amaretto Cream Sauce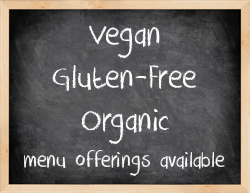 Looking for more options?
We cater to you! Championship Catering can accommodate any food allergies or dietary restrictions – at no extra charge. We can mix and match or customize any menu to fit your event. Contact us today to discuss your ideas!