Kiddush Catering Menu in St. Louis
Championship Catering offers a full kosher style catering menu to make your Kiddush event unforgettable. Bar Mitzvahs, Bat Mitzvahs or any Jewish Holiday, Championship Catering is your premiere Kiddush Catering Company for top-notch, white glove service and delicious Jewish cuisine.
Tuna Salad or Egg Salad with assorted Rolls, Party Rye and mini Croissants
Bagels with Lox or Lox Spread, Chive Cheese and regular Cream Cheese
Kugel
Tomato, Onion and Cucumber Platter
Fresh Fruit Salad
"World's Greatest" Blintzes with Sour Cream and Strawberry Topping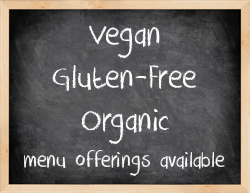 Looking for more options?
We cater to you! Championship Catering can accommodate any food allergies or dietary restrictions – at no extra charge. We can mix and match or customize any menu to fit your event. Contact us today to discuss your ideas!